Political PGR
With the recent announcement of a snap general election in the UK, you are either feeling serious voter fatigue or giddy excitement. Me? I got so animated by the alert on my phone that I interrupted a colleagues' practice conference talk to spread the word...they did not receive the news as enthusiastically as I had! But perhaps that was to be expected, it has been a politically turbulent couple of years. However, if you are one of those people feeling more motivated to engage with politics than ever before, this is the post for you! Glasgow has a reputation for being a hotbed of political debate and activism—the UofG lies at the heart of this. Among its alumni you will find the first and current First Minister of Scotland (Donald Dewar and Nicola Sturgeon respectively); two UK Prime Ministers, Bonar Law and Sir Henry Campbell-Bannerman; the founder of the UK Independence Party, Alan Sked; former Labour Party leader John Smith; prominent Conservative MP and Government minister Liam Fox; and no less than three leaders of the Liberal Democrats (Sir Menzies Campbell, Vince Cable and Charles Kennedy). Want to join this list but not sure where to start? Don't worry, we are going to chat about some of the ways you can get a bit more political during your PGR.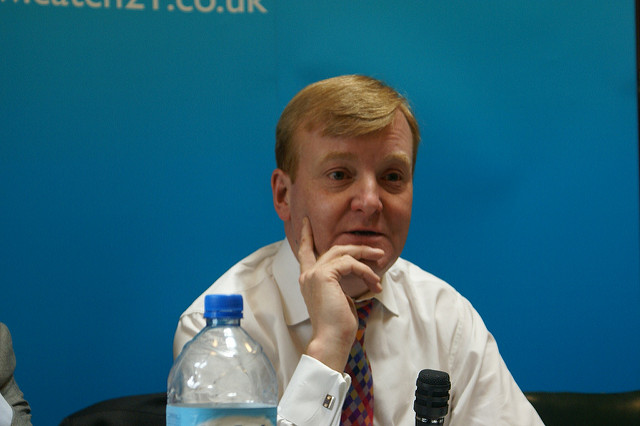 First, the SRC (Students' Representative Council) has a number of affiliated student-run clubs dedicated to political engagement. These include broadly political groups like the Politics Society and Model United Nations, and groups associated with major political parties, like Labour, the Liberal Democrats, the Scottish Greens, the Scottish Nationalist Association (which predates the SNP) and the Conservative & Unionist party. These clubs typically work closely with their affiliated political parties and will be ramping up their campaigning activities in the weeks running up to the general election. It is not unheard of for enthusiastic members of these clubs to run for public office themselves in both local and national elections.
The UofG also has a rich debating tradition. The Dialectic Society has been committed to the promotion of debating, logic, ethics and literary discussion since its revival in 1861 (it was actually founded in 1451!). Prominent former members include, among others: political journalist Andrew Neil; former First Minister Donald Dewar; former MP, Liberal Democrat leader and UofG Rector Charles Kennedy; and recent Conservative MP and Secretary of State for International Trade Liam Fox. However, perhaps you have the restless soul of an activist, and want to break out of the debate hall and take to the streets.
At the UofG you will find a number of groups organised around specific movements. Current clubs include the European Society, the Glasgow Marxists, the Palestine Society, the Israel and Middle East Forum, the Isabella Elder Feminist Society and the Student Action for Refugees (STAR). However, this is by no means an exhaustive list, with many other societies covering areas in culture, economics, faith and religion, the environment… know what, why not check them all out? Can't see the club for you? No problemo my political friend, it is easy to start one: you only need to find six members (80% of who must be UofG students), write a short constitution, and head to the SRC webpages to download and fill out the affiliation forms.
If you want to be more involved in the representation of people, perhaps one of the easiest ways is to become a PGR representative for your course or institute. In this position, you essentially act as an intermediary between PGRs and the University, allowing both anonymous and group problems to be raised; sometimes it is easier to approach a peer than a supervisor or PG convenor. At least in my Institute, PhD representatives also get to organise social events! The best way to find out more about the position and express an interest is to contact your PG convenor.
A step up from this is to run for the SRC Council—an elected, independent, student-led organisation. Broadly speaking, the SRC ensures that student interests and views are represented at all levels within the University. It also has seats on the University Court (the governing body of the University) and Senate (responsible for the academic activity of the University, i.e. teaching, research and student conduct). It also provides support services, engages with external bodies like Community Councils and the Glasgow Student Forum, and even runs a secondhand bookshop.
If you want to be a part of the SRC, you are going to have to run a successful election campaign. There are a number of positions available (47 in total), with different responsibilities, roles and requirements for each; there are five Convenor positions specifically for PGRs, one for each college and one for PG Taught students. Elections take place in the spring and autumn, and while this year's spring round has come and gone, this gives you ample time before the next election to head over to the SRC webpages, get informed, and decide how you want to get involved.
The final thing I am going to mention is the Rector. In March, the UofG student body overwhelmingly elected leading Scottish lawyer, human rights campaigner and former student Aamer Anwar to the position. While the next Rector election won't be for four years, so you may not be here to nominate someone, it is important to know what the position is. The Rector is the 'ordinary president' of Court, working closely with the SRC to bring student concerns to the attention of University managers—it is a highly influential position. Glasgow has a habit of electing non-sitting Rectors to make political statements, for example Winnie Madikizela-Mandela in 1987 and Edward Snowden (our last Rector) in 2014; however, as a sitting Rector, Aamer Anwar will fight to keep his manifesto promises, hold surgeries with students and be accessible. He is your representative, make sure he knows what your views are.
As a PGR at the UofG there are plenty of opportunities for you to get more politically engaged. From simply making your voice heard to running for elected office, from political left to political right; no matter your views, you are sure to find a place to express yourself. Let us know what is important to you and how politics is influencing your PG experience!
---
Feature image: Debate Is Free by Subcity Radio (CC BY-NC-ND 2.0) , via Flickr.